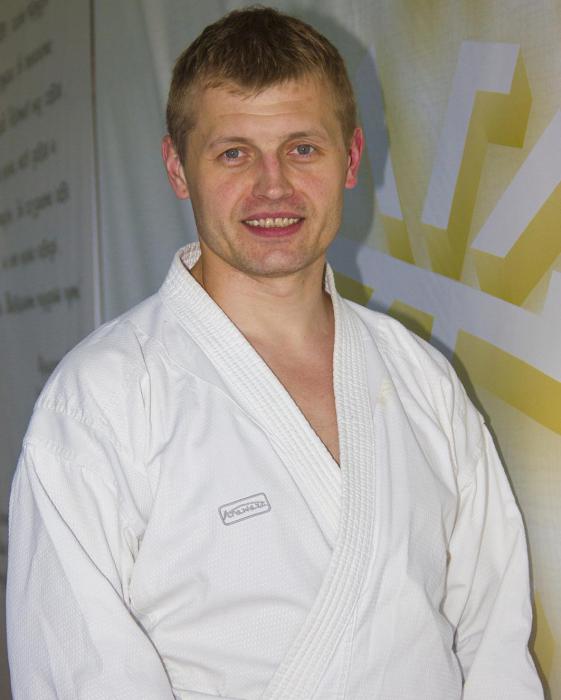 Born in 1972,
Higher education:
1. Karate coach, BSUPC
2. Engineering, National Technical University
 
5th Dan WMAO;
4th Dan WKF;
3rd Dan JKF;
2nd Dan JKA, WSKF.
National judge.
Chairman of the Association "Minsk Karate Federation"
In the recent past - a member of the Referee Commission of the NGO "BFK" and the Presidium of the NGO "BFK".